Sales management: Purchasing / Sales / Stocks / Inventories
Thanks to the ERP / Sales Management module, manage your purchases, your stock and your sales. From quotations to invoices, orders and shipping notes.
Manage your inventory & optimise your stock thanks to a proper classification of your goods (A, B, C).
modullo is multi-entity, multi-store, multi-depot and multi-tariff. It allows you to organise your customers, contacts, delivery addresses and your projects (by site or file) in a flexible, intuitive & dynamic way.
Thanks to our integrated e-commerce your customers can submit orders at any time …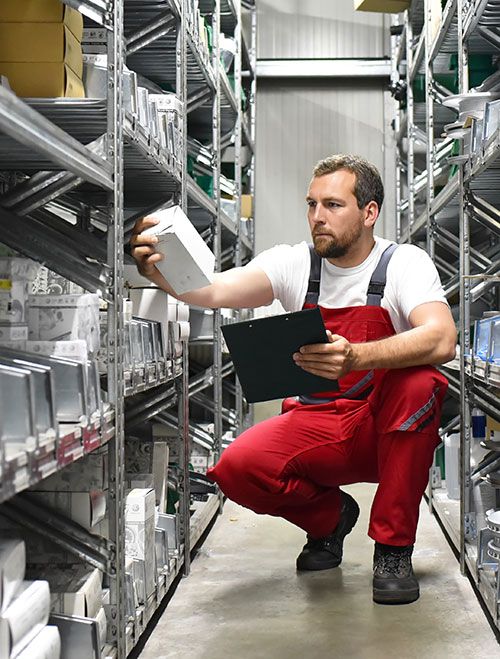 Quote management will save you time
Automatic restocking by supplier purchase order
Based on your minimum & maximum stocks
Based on your sales orders
Based on a specific sales order
Multi-depot central restocking (apportioned)
Restocking divided by depot / store
Reorder from all your suppliers at the same time
Reorder from one or more suppliers of your choice
Supplier Flow Management (Preparation / Order / Receipt / Invoice)
Modullo can do everything for you
| | | |
| --- | --- | --- |
| Functionality | Included | Optional |
| Article Management | | |
| Orders in B2C mode | | |
| Orders in B2B mode | | |
| Rates Management (99 rates) | | |
| Rate exception management | | |
| Discounts and promotions | | |
| 4 views of the item sheet | | |
| Automated management and resizing of images | | |
| Bill of material (BOM) for articles on 2 levels (parent / child) | | |
| View stock in real time | | |
| View stock according to availability | | |
| Family / subfamily search engine | | |
| Search engine keywords and references | | |
| Search engine category | | |
| Search engine availability | | |
| Multi-delivery addresses by customer | | |
| Multi-contacts by clients | | |
| Modes of transport management | | |
| Secure online payments (ogone & paypal) | | |
Some modullo ERP interfaces